Simply Amazing!
Last night I was playing around with a new mask I bought (of the scrapbooking variety - not Halloween) with some homemade texture paste and added a bit of paint and Glimmer Mist. I really hadn't intended to do this layout but when I woke early this morning and couldn't go back to sleep I amused myself with some paper and a photo that was perfect for the background I had made. And so I managed to complete Sarah's Monthly
Sketch Challenge
which I had really liked when I saw it but really didn't think I had the time to complete. It's completely not my style of scrapping which was one of the reasons why I loved to have a go at it. And so here is Sarah's Sketch -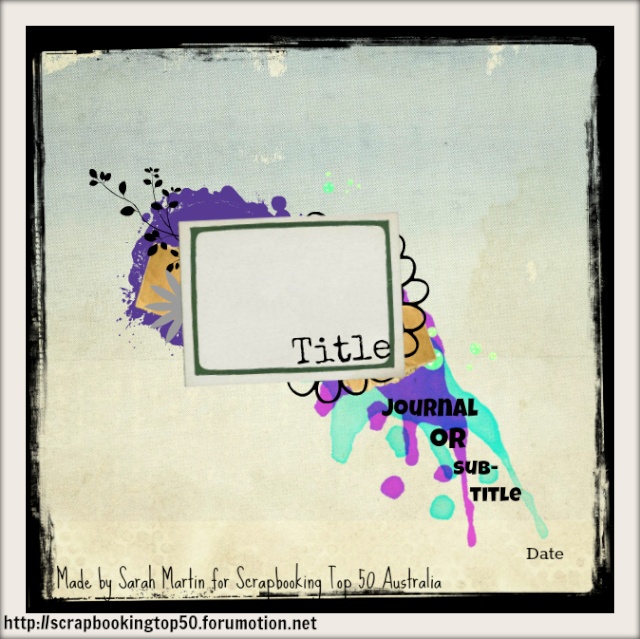 And here is my entry for the challenge - entitled "Dude - School's Out".
Thanks for looking!